first editions
. As you are getting started, keep in mind that first edition/first impression (or first edition/first printing) is the real gem, whereas a first edition and a subsequent impression often wouldn't be considered as appealing. It can still be valuable and a worthwhile purchase, but in most cases, you shouldn't be paying as much for it.
An essential tool to help you along your collecting way is a
bibliography
. Bibliographies exist for different authors or different collecting categories, and they chronicle imperative information regarding first edition 'points' so that a collector can identify and distinguish first impressions (first printings) from later impressions.
Other Collecting Considerations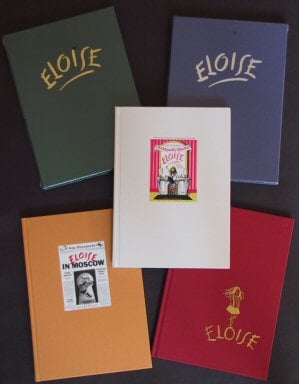 A
signed copy
of a text you've been coveting makes a brilliant addition to one's collection, as does a limited edition. Limited editions are printed, much like the title suggests, in limited quantities. Usually, they will be numbered, and once they are gone, they are gone.
A limited edition book is different than say, a deluxe edition. Though they both may include extra features like illustrations or an author's note, a deluxe edition is not necessarily printed in limited quantities, which again, affects its value.
Once you've started to amass a collection, it can be exciting to try to add
ephemera
and other artifacts that are associated with your topic, author, or collection style. Playbills, advertisements, newspaper articles, letters, and a whole host of other options are often some of the most fun elements of any given collection.
Why Should You Collect?
Individuals
collect rare books
for a variety of reasons. As we just mentioned, some are after it for the fun — the thrill of the chase and the satisfaction of nabbing a pristine copy. Book collectors will tell you theirs is one of the most enjoyable and rewarding hobbies. What's better than a collection of books to serve as a conversation starter when guests arrive?
Beyond that, though, a book collection is wonderful for posterity. Many collectors collect with future generations in mind. Whether their aim is to pass down their collection to family members or bequeath it to a community organization, book collectors often use the acquisition of their rare books to serve the greater good.
Caring for Your Collection
Once you've started to compile a book collection, it's important to take good care of it! You've worked hard, and you don't want your collection to lose any of its value because it has been stored improperly. Remember when you're choosing where to house your collection that storing books in a sunny library can lead to sunning. Likewise, exposure to humidity can lead to foxing. Many book collectors choose to store their dust jackets in protectors separate from the books themselves. That way, they get the benefit of looking at the book binding while also having access to the valuable dust jackets (and knowing that they are in a safe spot!). Keeping in mind that a collection is often prized for the sake of posterity, it makes sense to take good care of one's books not just so they maintain their material value, but also so they can be enjoyed for generations to come.
Key Takeaways
In conclusion, our recommendations are to start small, with a manageable focus. Learn the terms of the book collectors world so you know what to look for, and what you're paying for. Make sure you care for your books. And most importantly, enjoy the process and the fruits of your labor!
In many cases, serious book collectors are after