10 Ways To Tell If A Rolex Is Authentic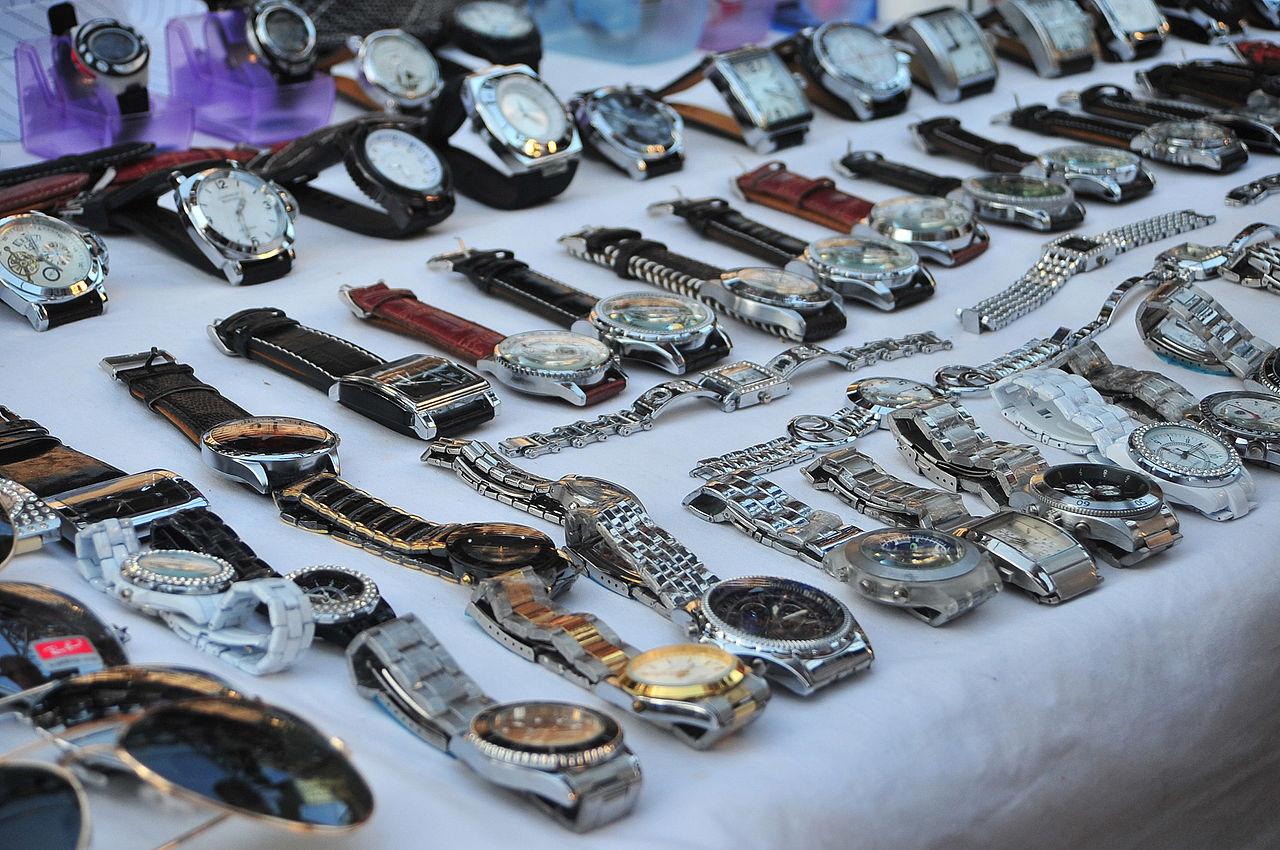 Rolex. The name itself is the quintessence of elegance and beauty in the watch industry. But this reputation comes with a downside. Ever since the company began manufacturing topnotch mechanical watches, fake Rolex watches have been sold here and there. This persists even though the quality of a real Rolex is unmatchable with fake Rolex watches. So how exactly can one determine when a Rolex watch is real?
To help you whenever you purchase a Rolex watch, we'd like to share with you the following tips on determining its authenticity:
Is Your Rolex Real?
1. Place The Watch Near Your Ear
The first trick is to know a watch's inner functioning. Before justifying anything, place the watch near your hear and listen for any ticking sound. Always remember that Rolex manufactured watches are powered by an automatic movement. A ticking sound from the watch would verify the presence of a quartz movement.
In other words, a Rolex watch with a ticking sound is a fake Rolex! This is because automatic movement in a real Rolex watch is absolutely soundless despite the 8 micro parts included in it.
Once you've done the first step in verifying the authenticity of a Rolex watch, you can move on to the second step.
2. Check Out The Watch's Case Back
If your watch seller claims he is selling you a real Rolex, you need to check the case back. Apart from the Rolex Sea-Dweller and some vintage Rolex watches manufactured in the '30s, all real Rolex watches feature a smooth metal case back.
If you see that the watch has a clear backside, you should know that this is a replica Rolex. Rolex believes in refinement and smooth polishing of the watch case back. As a result, they don't make use of any see-through glass in that specific portion. In reality, a real Rolex watch contains a stunning smooth finishing.
3. A Poorly Crafted Crown Etching
Replicators do not possess the proper kind of craftsmanship that Rolex does. This is one of the bases in determining if a Rolex watch is real. Since 2002, the company has been including in every Rolex model a small crown-etching at the 6 o' clock position. Along with the larger crown-etching, this is to create distinction and exclusiveness for the wearer.
In addition, the small etching is too tiny to spot in the first place. One would require a magnifying glass just to spot it.
4. Second Hand
Rolex never ever compromises precision and perfection. The second hand is used for indicating a secondary time-zone. If by any chance you see that the second hand is behaving in a somewhat jerky manner, you should know that this is a fake Rolex watch.
To ensure the smooth rotation of the second hand, Rolex guarantees the maximum inclusion of mechanical parts in the watch. A jerky movement of the second hand indicates a quartz-based mechanical movement. And as far as we're concerned, Rolex has never made quartz watches.
5. Cyclops Quality
No, we're not talking about the famed Greek mythological beast. This is just part of determining whether a Rolex watch is real. Most Rolex watches include a date display, and a little magnifying glass is often used to enlarge the display by 2.5X.
This little magnifying portion is called Cyclops. Rolex has always considered using the topmost quality material in every part of the watch. When you're carrying a Rolex-made watch, you will notice that the Cyclops has a smooth and polished quality to it. If it seems otherwise, it is possibly a fake Rolex.
6. Engraved Rolex Serial Number
Every single watch produced in the Rolex production unit contains an authentic Rolex serial number. Even though a Rolex replica seller can copy the serial number itself, no charlatan can copy the way in which Rolex engraves it!
On its high-quality and smooth metal body, the Rolex serial numbers are engraved perfectly and precisely. In contrast, an "etched" serial number on the watch indicates a fake product. If you purchase anything featuring this, beware and return the watch as soon as possible.
7. Texts on the Face
The text written on the watch face should meet the highest of Rolex standards. A fake Rolex features an unsmooth, bubbling, and improperly spaced text. Examine closely every part of the text. This is how to tell if the watch you purchased is fake or not.
8. Surprising Price
Rolex is famous for its pure art in timepiece manufacturing. The Rolex watch price is not excluded from this tradition. If a seller sells you a watch with a surprisingly low price, you are at risk of losing money for a fake Rolex!
Additionally, if the watch's quality doesn't seem to justify a higher price, the seller is most likely deceiving you with a fake model. So its a good idea is to compare a watch's price with a different source before making a purchase.
9. Weight
This is probably the easiest way to check the authenticity of a Rolex watch. To ensure that you are carrying an original Rolex, you need to weigh it. An original Rolex is made of metal. This explains why it seems pretty heavy.
Moreover, an original Rolex contains a well-crafted high-quality bracelet, and this adds some extra weight to the timepiece. Spotting a fake Rolex watch by weighing it only takes a few seconds. Remember, a fake Rolex is lightweight. The edgy finishing will prove its authenticity in a matter of seconds!
10. The Watch's Inner Parts
For this test, you need an extra pair of hands. Opening a Rolex watch is always risky, but it's worth it when you need to ensure its authenticity.
Rolex watches have complex-looking inner parts. This serves as an additional basis in determining whether a Rolex watch is real or not. But remember, don't try to open the case back until you find someone trustworthy with this job.
How to Avoid Fake Rolex Purchasing
Shady Locations
If a seller provides you with a shady location to test the Rolex watch, it's best to avoid purchasing. Purchase only from a certified Rolex seller. In regards to purchasing a vintage Rolex from a collector, you should check the previously-mentioned steps.
Experienced Jeweler or Watchmaker
Sometimes replica Rolex watches might look more dazzling. In this case, you need to rely on an experienced watchmaker or jeweller to justify its design.
Unreliable Auctions
Avoid any untrustworthy auction ceremony. Otherwise, you might not get a chance to verify the authenticity of a Rolex watch being sold.
Conclusion
Follow every guideline describe above in order to properly determine whether a so-called Rolex watch is real. Stay safe and save your money. And finally, purchase only authentic Rolex watches.