Top 15 Swiss Watch Brands Of All Time
Facebook
Twitter
Line
PInterest
Email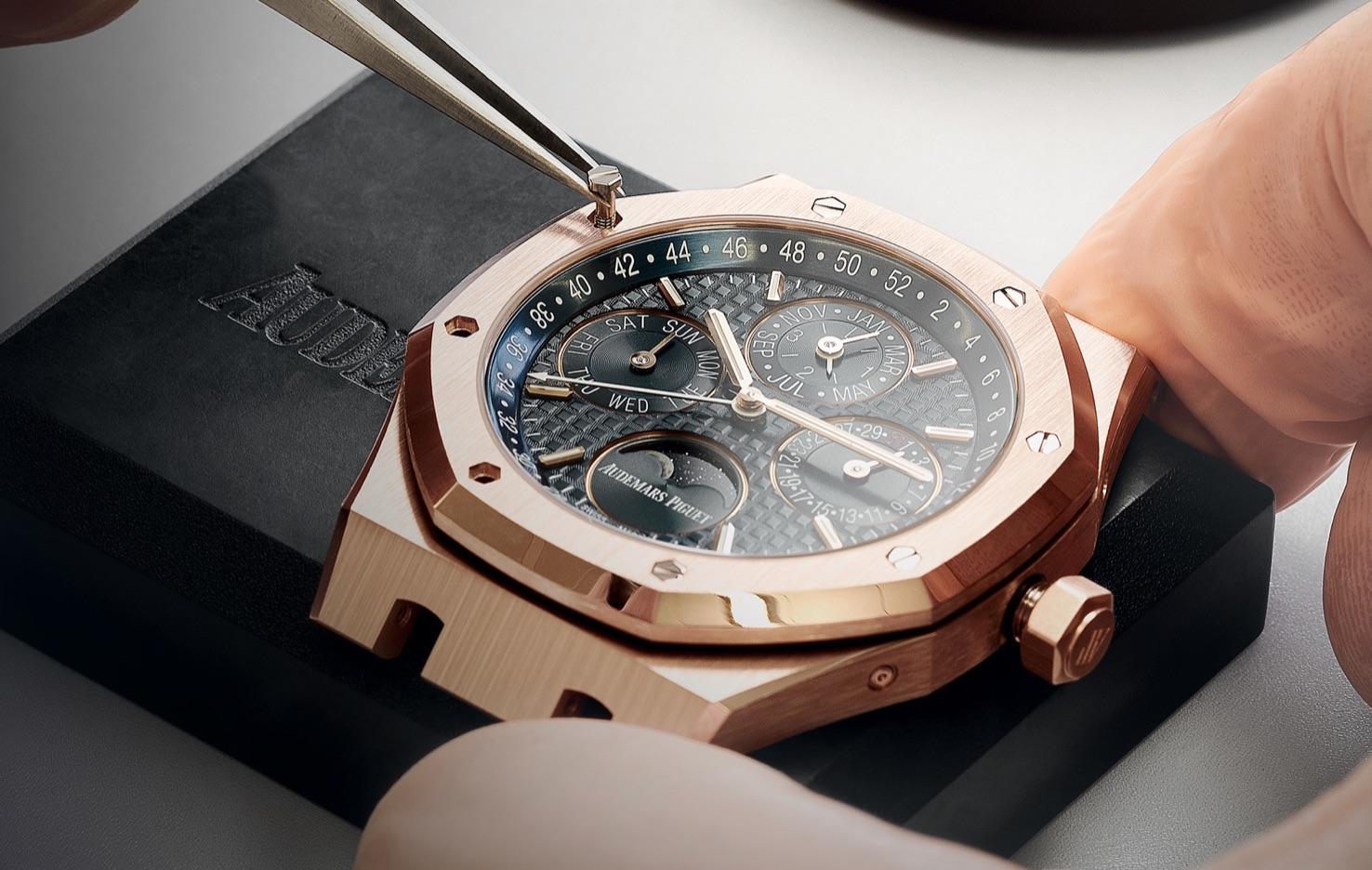 I dare you to ask any watch geek about their favourite timepiece. I'll bet my bottom dollar that it won't take long before you hear Omega, Patek Philippe, or Rolex. Can you guess what these names have in common? They are all Swiss-made watches.
People in the watch community respect Swiss watch brands the way beer enthusiasts laud a glass of German brew. It's like the "Swiss-made" words stamped on top of the box scream precision and pedigree. But what is it about Swiss watch brands that make them special?
During the 1500s, Geneva was known for its fine jewellery industry. But when John Calvin, a French theologian and reformer in Geneva during the Protestant Reformation, dominated the city, he prohibited people from wearing jewellery. This new rule threatened the jewellers' livelihood. This, in turn, forced them to shift to a different yet still familiar trade — watchmaking.
By the end of the century, Switzerland was known for making high-quality watches. Then in 1601, the Swiss established the world's first watchmaking guild in Geneva.
With that said, a timepiece that shouldn't be absent on a watch collector's arsenal is a Swiss branded one. Here are 15 high-end Swiss watch brands that every watch collector should know about.
15. Blancpain
You can expect no less from one of the oldest surviving Swiss watch brands in the world — Blancpain. Its long and rich history started in Villeret, Switzerland, in 1735. Here, Jehan-Jacques Blancpain planted the seeds of what would bloom into a centuries-old family business. He was a school teacher back then, but he predicted a boom in the watchmaking industry. This prompted him to convert his farmhouse into a workshop.
He started small by producing parts for pocket watches. Soon, he began making Swiss Ebauche movements until he finally produced complete watches. The company stayed in the family for over 200 years until the Swiss Swatch Group acquired it in 1992.
Another achievement is producing the world's first automatic tourbillon and calendar with an 8-day power reserve.
Known for:Blancpain Fifty-Fathoms: This is generally accepted as the first modern diving watch. French diving soldiers wore it during the war as requested by Captain Maloubier. This was after he realised that they needed a timepiece that could survive the depths of the water.
14. Breguet
If you appreciate not having to wind your watch every now and then, you can thank Breguet for it. Its founder, Abraham-Louis Breguet, is one of the most significant figures in horological history. It was in Paris where he started a career in watchmaking. He mastered the craft while he was under the tutelage of Abbot Joseph-François Marie.
With his knowledge in horology, Breguet instigated a lot of technologies. One such feat is the creation of the first self-winding watch which he called the Perpetuelle. Another of the brand's milestone is the invention of the first wristwatch.
Throughout history, Breguet has earned its reputation to have a distinguished list of clientele. Patrons of the brand include King George III, Queen Victoria, and Napoléon Bonaparte.
Although this brand was from Paris, it is now considered one of the best Swiss watch brands since it was acquired by Swatch in 1999.
Known for:
Breguet Marie-Antoinette: Also known as The Queen. This pocket watch is considered as the world's 5th most complicated timepiece.
Breguet Heritage: This collection is known for its unconventionally-shaped dials. Its tonneau case truly makes it unique.
13. Zenith
Their brand name is not synonymous with the "highest point" for nothing. Among the world's Swiss watch brands, Zenith is one of the few that still produces all its movements in-house.
Zenith is the home of the first-ever integrated automatic chronograph movement — the El Primero. No other movement can measure one-tenth of a second. Until now, people consider it as the most precise series-made calibre.
It is no secret that the brand's accuracy and precision are unrivaled. This is why other Swiss watch brands borrowed their movement to power their own watch models. One example of this is the Rolex Daytona.
Known for:
Zenith El Primero: It is the first-ever fully integrated, high-frequency, automatic chronograph movement.
12. Breitling
Based on the winged B logo, you would know that this Swiss luxury brand specialises in aviation watches. It all started in 1882 when Leon Breitling decided that the world needs more precise timing methods. Fueled by his passion for sports and science, he decided to focus on chronographs and timers.
When Leon died in 1914, his son Gaston took over the watchmaking business. He decided to tap the emerging aviation market and shifted to making pilot's watches. One of the most respected Swiss watch brands, Breitling started gaining traction after years of developing technologies focusing on aviation watches. Not long after, the British Royal Airforce used Breitling for their pilots.
Known for:Breitling Navitimer: This watch is very popular among pilots. It is a chronograph with an integrated flight computer.
11. TAG Heuer
One of the Swiss watch brands that paved its reputation for timing various sporting events is TAG Heuer. It became reputable enough to be the timekeeper of Olympic events in the 1920s.
Tag Heuer also introduced the first dashboard stopwatch for cars called the Autavia. Thus, it cemented the brand's connection with automobile racing.
Their passion for motorsports has inspired popular models like the Carrera. In recent times, TAG Heuer was chosen by the Porsche Formula E team to be their timing partner.
In 1985, automotive company TAG acquired Heuer. This made the company change its name to TAG Heuer which is the combination of Techniques d'Avant Garde and the founder's last name.
Known for:
TAG Heuer Carrera: Named after one of the most famous races, the Carrera was made with race car drivers in mind. People consider it as one of the most legendary chronographs ever made.
TAG Heuer Monaco: Known for being the first automatic and square-cased chronograph, this watch was made in honour of the Monaco Grand Prix.
10. IWC
Although an American entrepreneur founded IWC, it has its roots ingrained in Switzerland. In fact, they're the only major Swiss watch manufacturer based in the eastern part of the country. Most of the well-known Swiss watch brands are located in the western part.
IWC is famous for its high-quality pilot's watch. Apart from that, they invented complications like the Pellaton winding system. This new technology made winding more efficient for their timepieces.
Known for:
IWC Portugieser: This is one of the oldest and most famous watches of IWC. They named it after two Portuguese merchants who wanted a wristwatch with the precision of a pocket watch. The only way to do this was to produce a larger-than-usual watch. Watch enthusiasts believe that this model started the trend of bigger-sized wristwatches.
9. Omega
Some movie buffs would associate Omega as James Bond's timepiece of choice. What makes this Swiss watch brand fit for a spy is its heritage and milestones.
Omega's founder was Louis Brandt. Little did he know that in a few hundred years, Omega would grow to become one of the most sought-after Swiss watch brands. Military units like the Royal Flying Corps equipped their soldiers with Omega. Even NASA chose Omega's very own Speedmaster as the wristwatch of the Apollo 11 astronauts. Thus, making it the first watch to reach the moon.
Known for:Omega Seamaster: This is Omega's longest-running product line. It was originally designed for use in submarines — thus its name. It is also the model associated with James Bond since 1995.
Omega Speedmaster: If there's one phrase to describe the Speedmaster, it's "out of this world," and we mean it literally. This watch was the first timepiece to ever land on the moon.
8. Van Cleef & Arpels
Among the top Swiss watch brands listed here, this one offers the most unique timekeepers. Van Cleef & Arpels is not known for pioneering horological technologies. But their artistically-designed timepieces are worthy to be displayed in a museum. This is because they started out as a jewellery brand.
In 1898, Estelle Arpels married Alfred Van Cleef. Both of them were in the business of precious stones. Their families' experience in gemstone setting reflected their timepieces' designs.
Known for:Lady Arpels Planetarium: The Lady Arpels Planetarium has one of the most unique dials. Instead of hands, you'll see planets made out of precious stones.
7. Baume & Mercier
Watch geeks will be quick to correct you if you pronounce Baume et Mercier as Baume AND Mercier. They may not be as popular as a Rolex but its pedigree is as impressive as the other brands listed here.
The brand is no stranger to distinctions and awards. In 1919, they received the "Poinçon de Genève" quality hallmark. Meanwhile, some of their watches won prestigious international awards for their artistic shapes.
Known for:Baume & Mercier Hampton: This vintage-looking collection was inspired by the company's history. It has managed to impress a lot of watch geek with its art deco aesthetic and unique shape.
6. Piaget
Back in 1874, Georges Edouard Piaget only focused on creating pocket watches. His son took over the business after three decades. With Georges' son at the helm, the company started producing wristwatches.
Piaget is famous for being the frontrunners of ultra-thin movements. Its recently-released Altiplano is at 3.65 mm thickness. It is the world's thinnest hand-wound mechanical watch.
Known for:Piaget Altiplano Ultra-Thin: This watch currently holds the title of the thinnest hand-wound watch.
5. Jaeger-LeCoultre
Jaeger-LeCoultre has earned its right to be the "the watchmaker's watchmaker." For years, this brand provided movements to other prominent watchmakers. Among these brands are Patek Philippe and Audemars Piguet.
One of their many notable achievements is the Atmos Clock. Unlike a normal clock, this one uses variations in temperature to keep it ticking. Due to its complicated design, no other brand has come close to replicating it.
Known for:Jaeger-LeCoultre Reverso: In contrary to its dressy appearance, the Reverso was made with polo players in mind. The officers who played the sport often found their watches shattered in-game. As a solution, JLC released a watch whose dial can be flipped to protect it while playing. They retained its dressy design so the officers could still wear it with their uniforms.
Jaeger-LeCoultre Master Ultra-Thin: This model is meant to be a dress watch. Its sleek and thin design will fit perfectly underneath a dress shirt cuff.
4. Rolex
In horology, no other name is as resonant as Rolex. The big R has become popular even outside the watch community. Some people might even say that bearing the crown logo on your wrist is synonymous with making it in life, like a prerequisite for considering yourself successful. Take a peek at the wrist of distinguished musicians, actors, or athletes. A lot of them are wearing Rolex. It's no wonder why the company's slogan is "a crown for every achievement."
This brand is well-respected for its many inventions and patents. For one, Rolex was the first to produce a waterproof and dustproof wristwatch. They are also the first to put the day and date complication on a watch's dial. These are only some of the innovations that the brand has contributed to the watch world.
Another fun fact about the brand is that its name doesn't mean anything. Its founder, Hans Wilsdorf, wanted a brand name that will be easy to remember no matter what language you speak. So, he invented the word "Rolex." He also claims that it is also the sound a watch makes when you wind it.
Known for:
Rolex Day-Date: This was the first waterproof watch to display both the full day and date function on its dial. Nicknamed as "The President", the Rolex Day-Date is the watch of choice of world leaders like Eisenhower and JFK.
Rolex Daytona: The Daytona was made for racecar drivers. It allows its wearer to measure the elapsed time and average speeds.
Rolex Submariner: It is one of the most iconic dive watches. Many collectors will argue that the design of the Submariner is the most copied.
3. Vacheron Constantin
The last three items on this list consist of the "Big Three" or the "Holy Trinity of Swiss watch brands." One-third of the triumvirate is Vacheron Constantin.
Blancpain indeed holds the title of the oldest surviving watch brand in the world. But Vacheron Constantin is the oldest watch brand with an uninterrupted history. Throughout the years, this Swiss watch brand has found its way to the wrists of royalties.
Vacheron Constantin has over 250 years of watchmaking history. The brand has produced some of the most complicated wristwatches in the world. Their pocket watch Reference 57260 holds the title of the most complicated watch. It has 57 horological complications.
Another recent feat is producing a whopping 65-day power reserve. Yes, you read that right. Imagine not having to wind your watch for more than two months!
Known for:Vacheron Constantin Patrimony: The Patrimony collection features a minimalistic design inspired by Vacheron Constantin models from the 1950s.
2. Audemars Piguet
Exquisite and avant-garde — these are the words that describe the lineup of Audemars Piguet. But beyond its looks, its precise movements and complex mechanisms made it deserving for a spot in the holy trinity of Swiss watch brands.
To date, the brainchild of Jules-Louis Audemars and Edward-Auguste Piguet remains family-owned. This, in turn, liberates the brand. It gives it the freedom to be more experimental with styles and materials. This is evident in some of their models' contemporary designs.
In the early 1970s, the famous Swiss watch brand was on the brink of bankruptcy due to the quartz crisis. This ended when they tapped famous watch designer Gerald Genta. They asked him to create their next masterpiece. This resulted in the birth of the world's first sports steel wristwatch — the Royal Oak.
The brand introduced the world's first minute-repeating movement for wristwatches. Apart from that, they also made the first skeleton watch.
Known for:Audermars Piguet Royal Oak: It is the first luxury steel sports watch. Gerald Genta modeled its design after a traditional diver's helmet.
1. Patek Philippe
The last puzzle piece that completes the Holy Trinity is Patek Philippe. This brand has produced some of the most expensive Swiss watches the world has seen. It is widely regarded as the finest watchmaker in the world.
Due to its quality and precision, many people save up for a Patek to pass on as an heirloom. As their slogan says: "You never actually own a Patek Philippe. You merely look after it for the next generation."
A few Patek Philippe owners are Queen Victoria, Marie Curie, and Albert Einstein.
Known for:Patek Philippe Nautilus: The Nautilus is one of the most coveted models of Patek Philippe. If you are wondering why it looks a lot like Audemars Piguet Royal Oak, it is because Gerald Genta designed both watches.
Patek Philippe Aquanaut: the Aquanaut is the sportier and cheaper version of the Nautilus meant to target a younger audience.
Patek Philippe Calatrava: Patek Philippe takes pride in its sleek and elegant dress watches. The Calatrava collection best embodies the Patek Philippe style.
In the market for an affordable Rolex watch? Find out which one you can buy with your budget here.